A New Shopping Experience for Everyone
Our company and employees always strive for 100% customer satisfaction, that's one of our most important mission, to take care and serve you as a customer with respect and dignity 7 days a week 365 days a year.
Our products are high-quality unique products and we always try to offer you the best price on the market. If you ever run into issues or have questions about our products, we will be there for you. Our customer support is one of the best, we always reply within 12 hours. No customer inquiry ever goes unanswered, no matter what your question is.
Buying from us is easier than ever before, we always offer Money Back Guarantee or a full Warranty on our products. This means if your new product is not as expected or if you just don't like the color etc. you can simply return it and get a full refund anytime. This is by far one of the best warranties you can get on physical products bought online.
We hope to get in touch with you soon and to serve you with our products.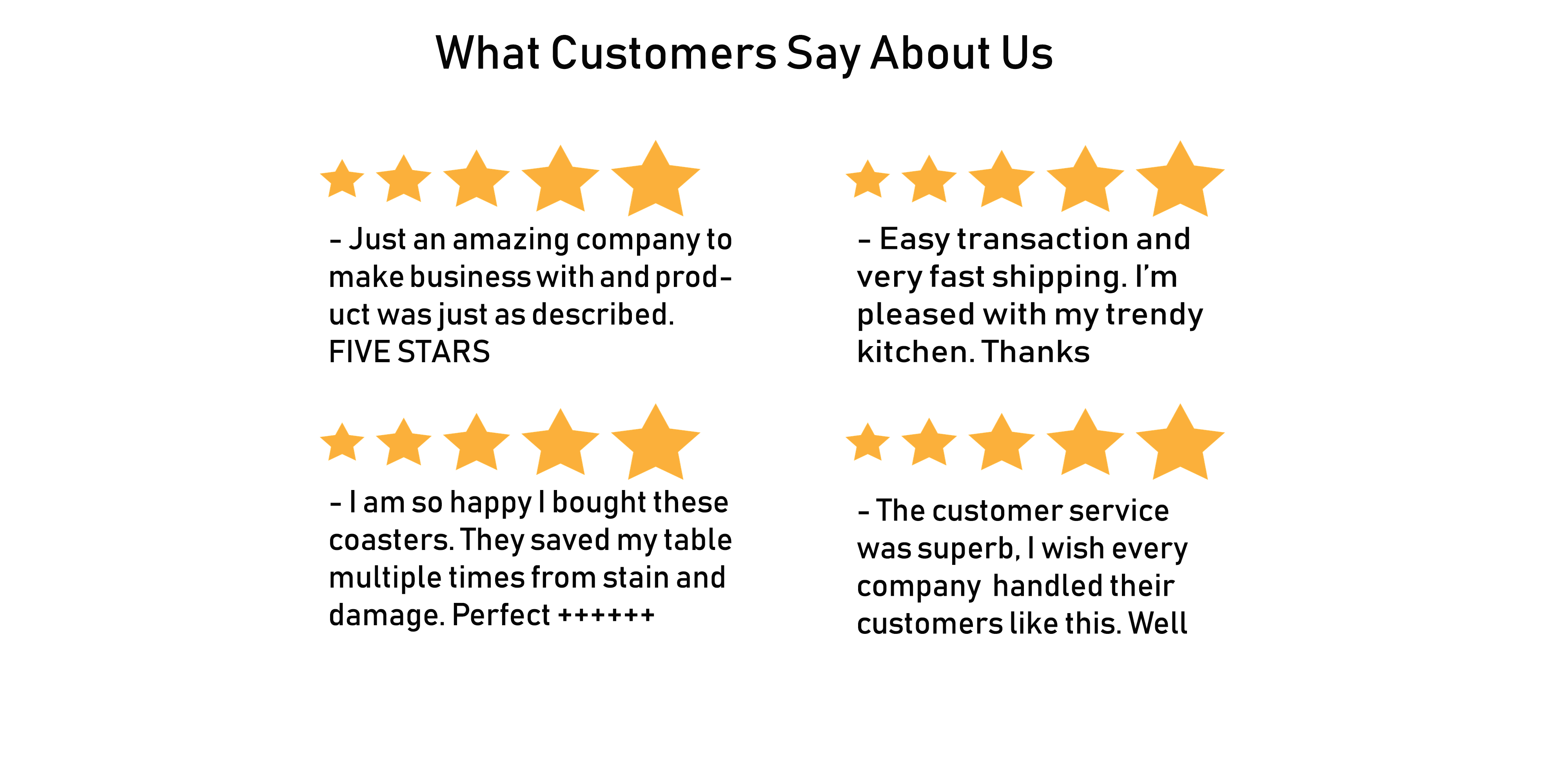 Facebook: My Trendy Kitchen
Instagram: My Trendy Kitchen