Large Drink Coasters – Absorbs Moisture and Prevents Table Damage, Modern Black Rubber Coaster with Non-Slip Bottom for Drinking Glasses, 6 Pack
★ Made of finest silicone rubber material.
★  Choose between black, brown, blue, or red color.
★ Non-slip back-side and stick-free front side.
★ Comes in a set of 6 and a FREE luxury gift box.

★ 
90 Days Money Back Guarantee 1 Year Warranty.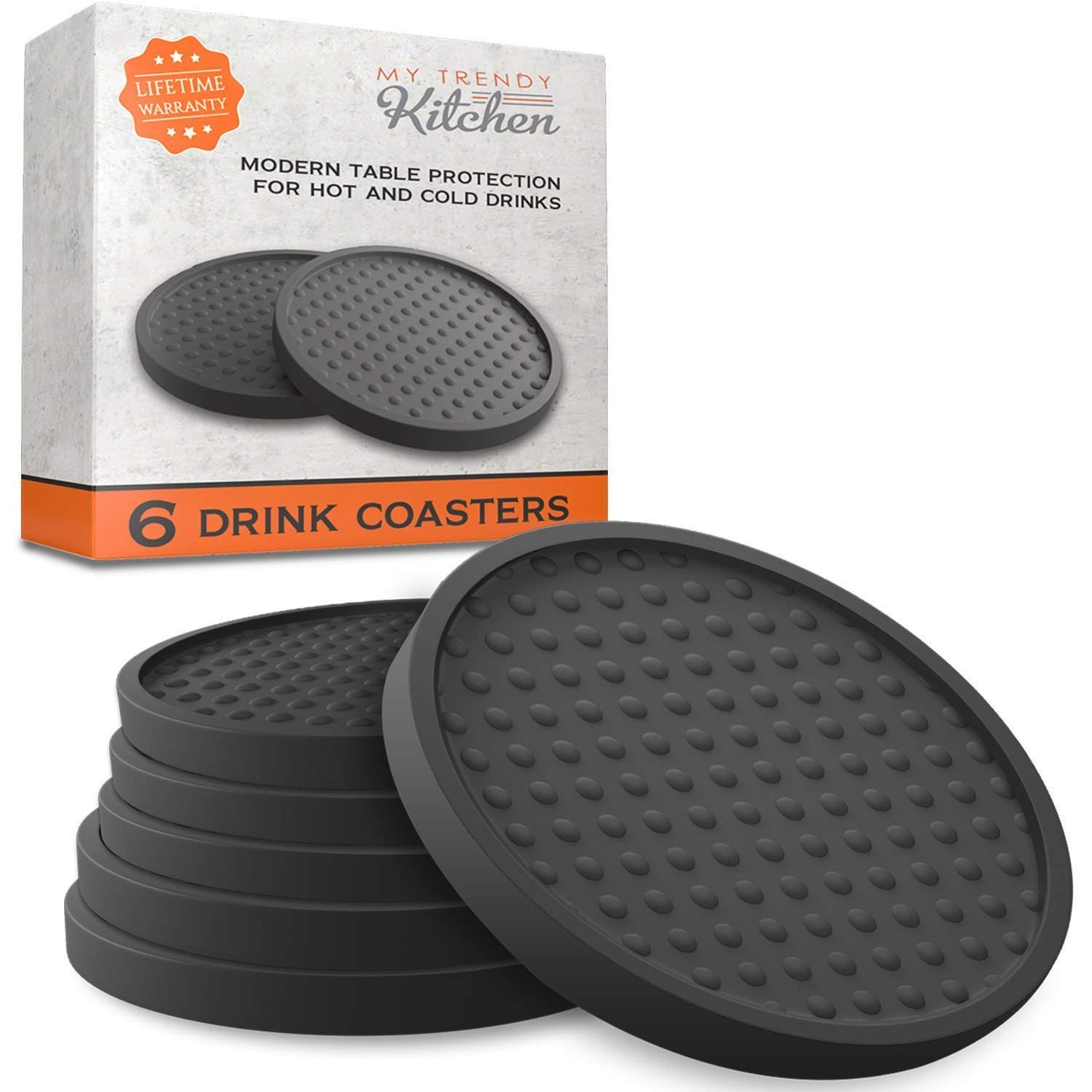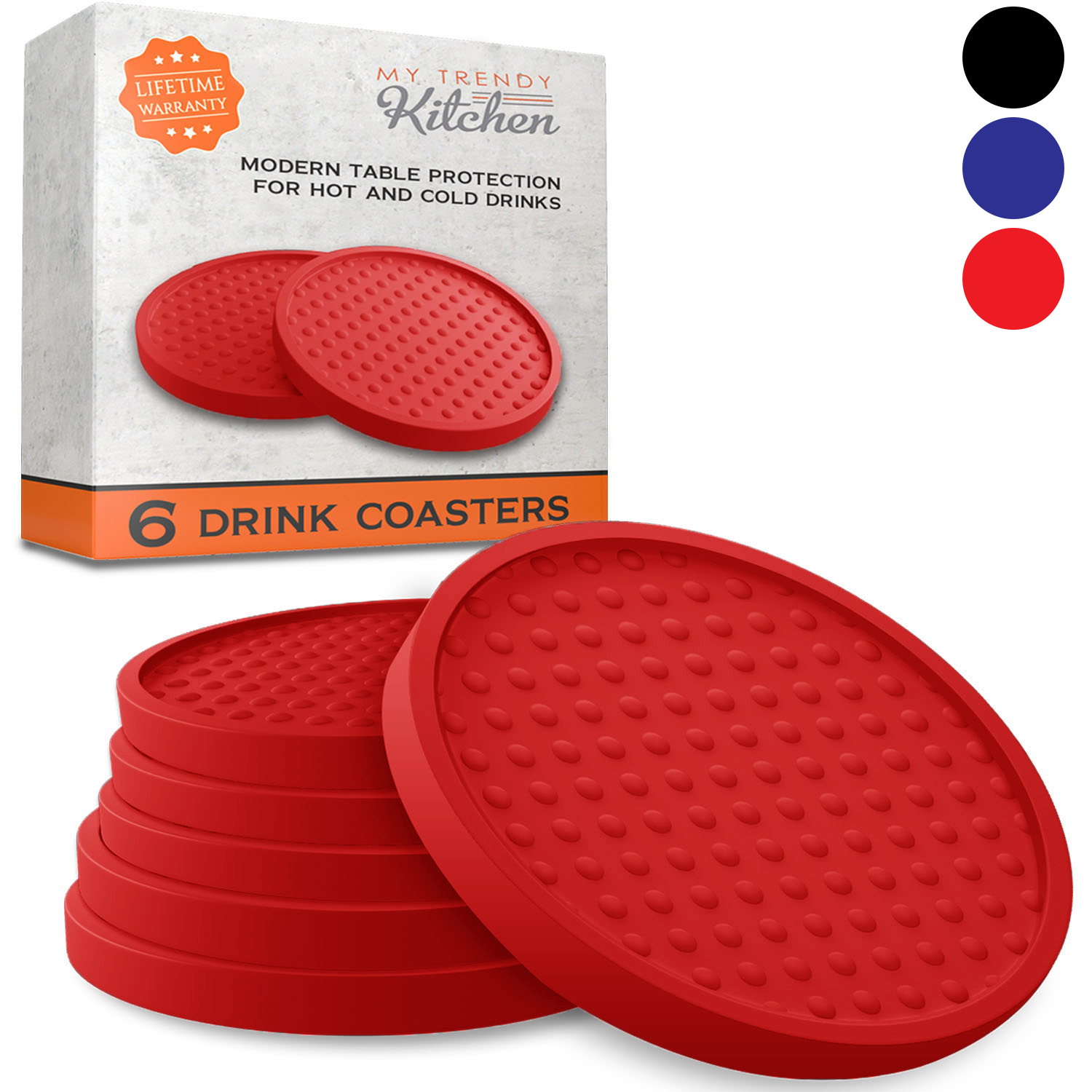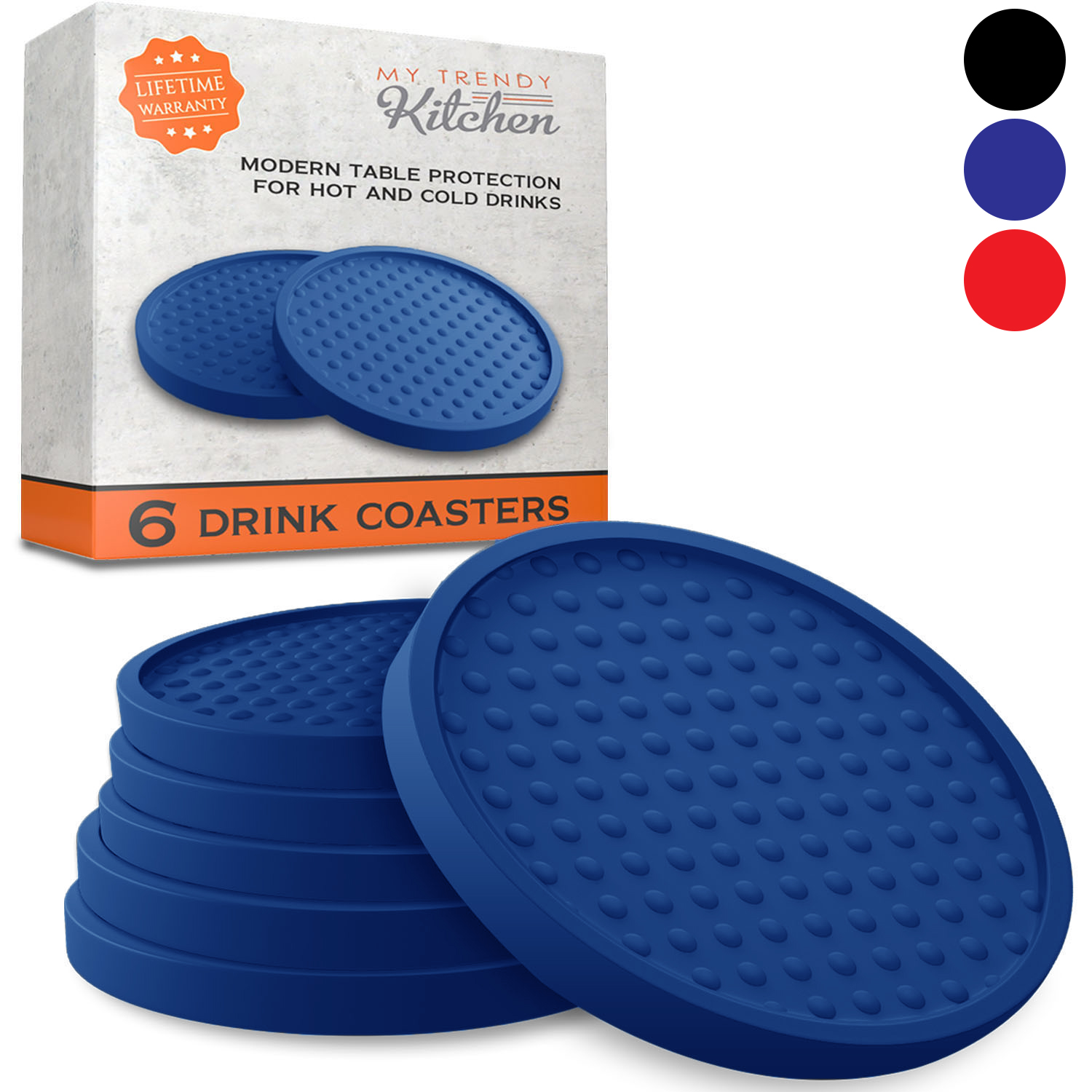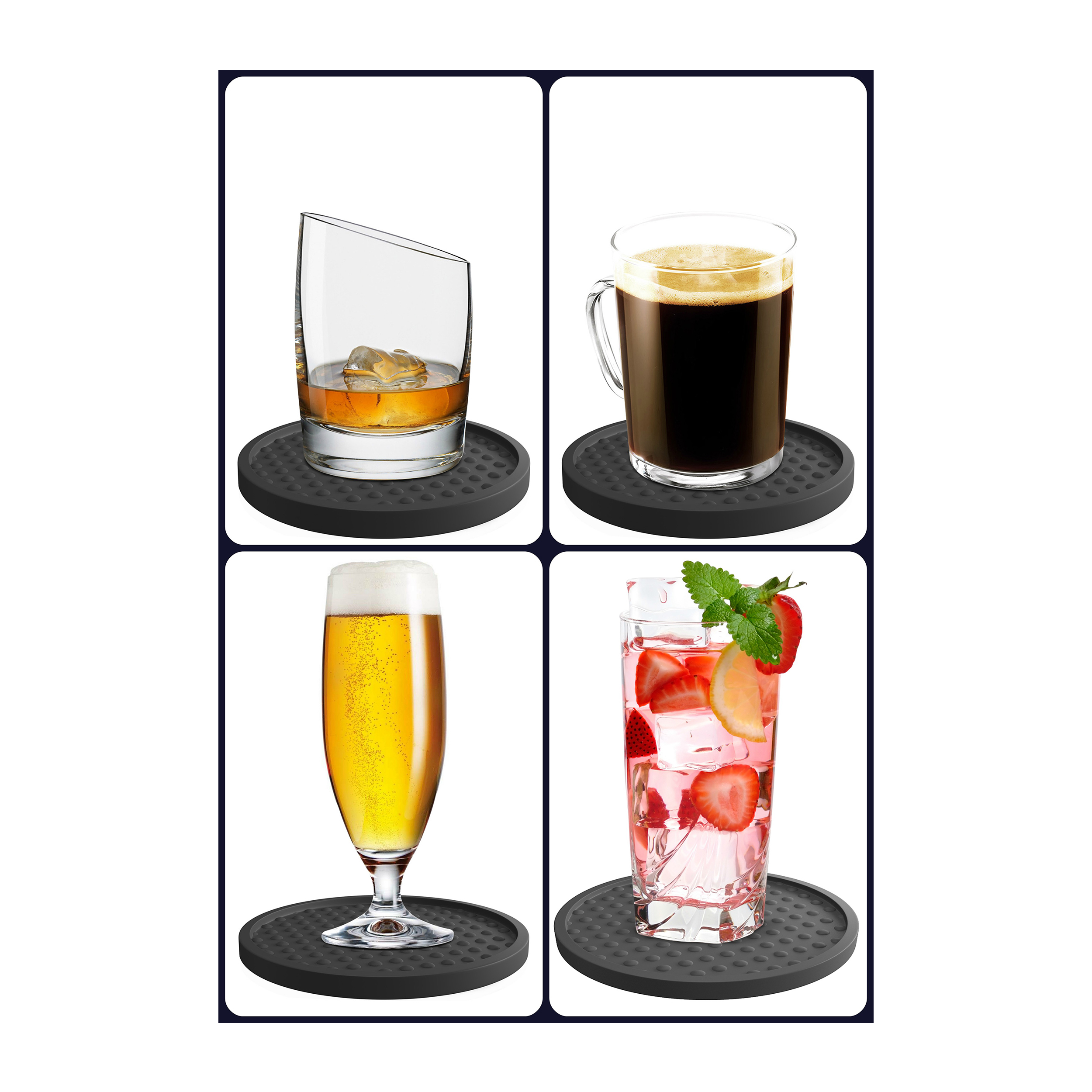 Features and Benefits
● Serve drinks and beverages in a cool, classy, and professional way.
● Designed with smart small absorbent "nubs" so your glass will never stick to the coaster and with a raised edge to collect all spill, moisture, and condense inside the coaster.
● Large 4" flexible coasters fit any wine glass, beer bottle, tea mug, or coffee cup. Can also be used as a spoon holder, absorbing place mat, pot holder, and more.
● Use on tableware material like; wood, granite, glass, soapstone, sandstone, leather, marble, stone, ceramic, porcelain tables, and more.
● Top grade 100% toxic-free silicone. Will never harm your tabletop, furniture, or the environment. Eco-friendly and 100% kid-safe.
● Ideal for any home, nightstand, restaurant, bar, car, desk, boat, motor-van travel.
● Lightweight & extra good surface grip and table support. Will not slide or move your glassware.
● A perfect fun gift for your parents, siblings, boy or girlfriend on Christmas, birthday, fathers day, etc.
● Comes with a Lifetime Manufacturer Warranty and 60 days Money Back Guarantee
Product Description
Elegant Blue Reusable Drink Coasters, Set of 6 – by My Trendy Kitchen – Quality Home, Kitchen, and Bar Gadget Serveware Accessories.
Tired of destroyed tables and ugly marks on your tabletop from your water glasses, cocktail drinks or coffee cups? We are proud to present you our Top Rated Drink Coasters. Buy your new today and save your next tabletop.
We Ensure You:
✓ Reliable and Quality-Checked Products.
✓ Friendly and Fast Customer Support.
✓ Lifetime Manufacture Warranty and 60 Days Money Back Guarantee.
Hurry up! The offer is limited and might change soon! Our Drink Coasters is in high demand both at Amazon and other sites, go to the top of the page and click Add to Cart now, before it's too late.
Facebook: My Trendy Kitchen
Instagram: My Trendy Kitchen