BPA-free Ice Cream Container (3 Pack, 1- Quart Each) & 2 Serving Cups with Silicone Lid – Freezer Safe Insulated Storage Tube for Homemade, Gelato, Sorbet, Blue
★ BPA-free Ice Cream Containers
★ Amazing value – 3 Large  + 2 Serving Cups
★ Versatile Storage Containers
★ Easy to Clean, Stack, and Organize
★ 90 days Money-Back Guarantee 1-Year Warranty.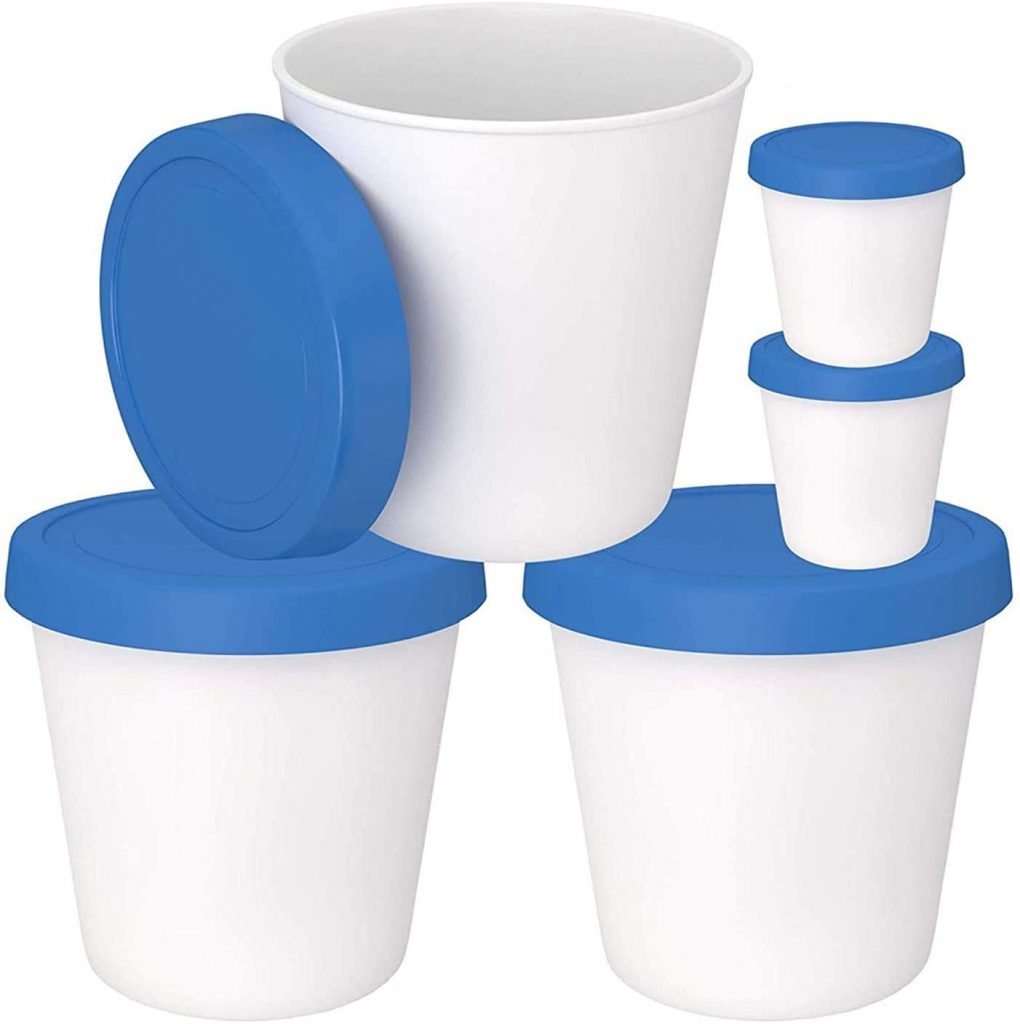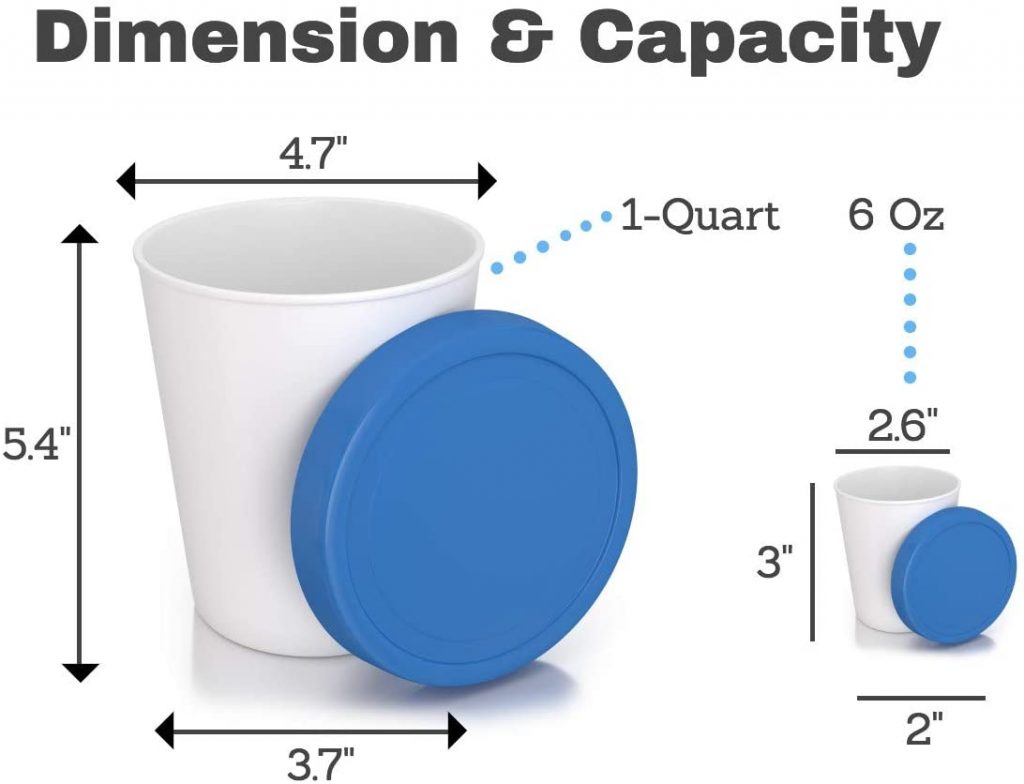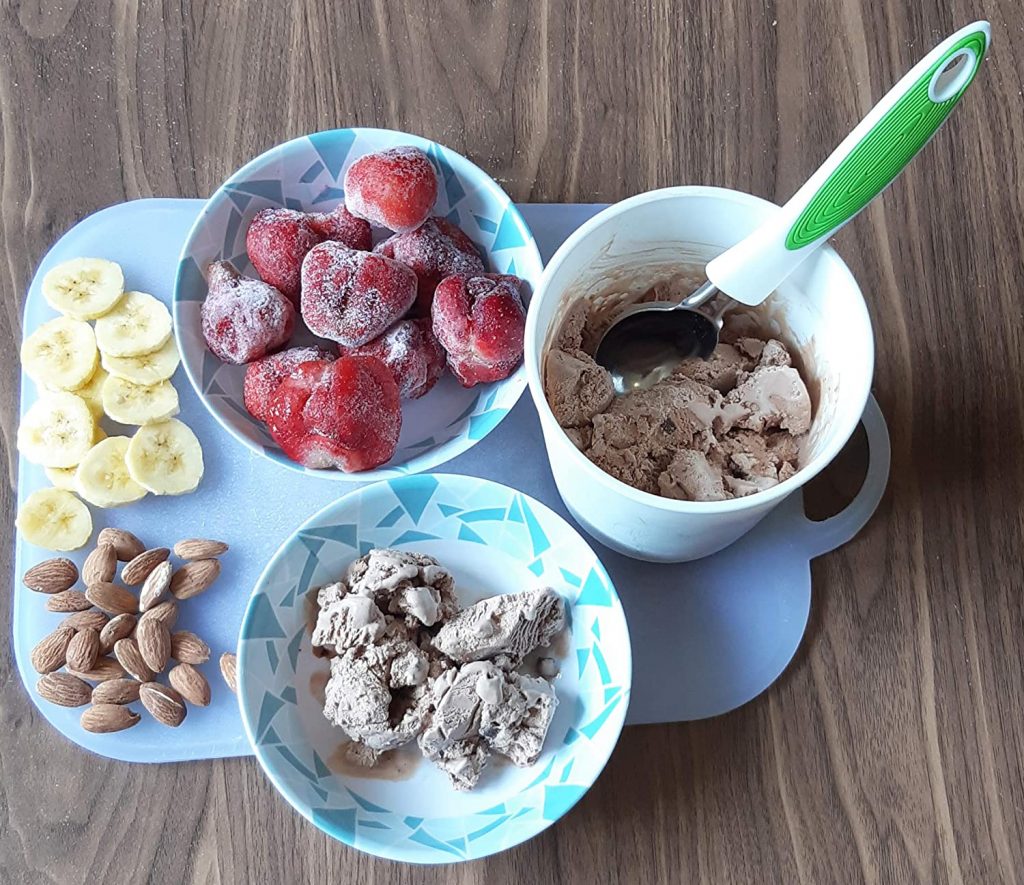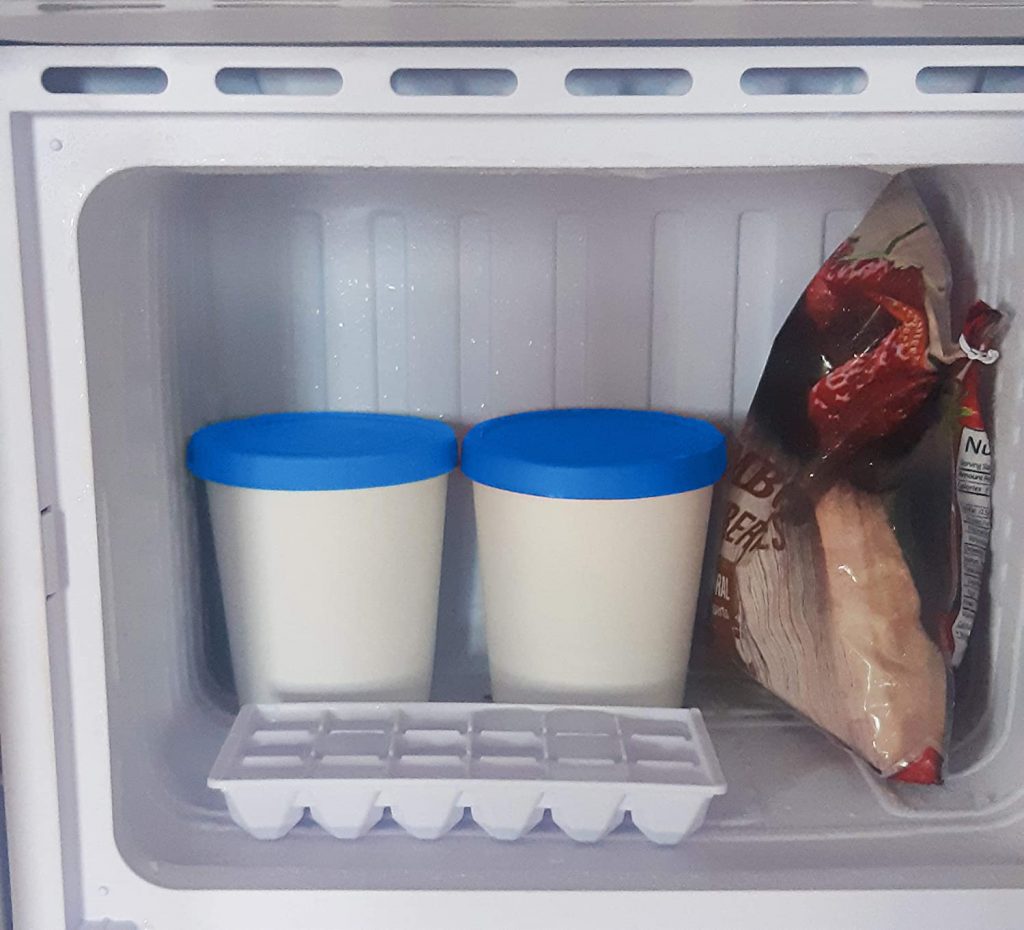 Features and Benefits
● Made of heavy-duty BPA-free material. These will last for a long time.
● Comes in a handy 3-pack and 2 portion control serving containers.
● Perfect for homemade ice cream, gelato, yogurt, or store leftover food for the next day.
● Super easy to clean, stack, and organize. All-around kitchen containers.
● Comes with a 3-Year Warranty. Shop hassle and risk-free with My Trendy Kitchen
Product Description
Natural 5.5" 1500 Count Disposable Coffee Stir Sticks – Strong Birch Wood with Gift Box – by My Trendy Kitchen
Tired of low-quality Mixing Sticks that bends easily or has splinters in it? Buy your new High-Quality Coffee Stir Sticks now and stir your next coffee with class and without a mess.
Features and Benefits:
● FINEST UNTREATED BIRCHWOOD – Made of the finest sourced birch wood with a smooth finish and round edges.
● FOR HOT AND COLD DRINKS – Perfect for coffee, tea, ginger, cacao, warm chocolate and more.
● ALTERNATIVE TO PLASTIC – Wood is better than plastic and at the same time, you support the environment.
● SPLINTER-FREE STICKS – All our Sticks has a smooth finish without annoying splinters or cracks in it.
● 60 Days Money Back Guarantee – Your purchase is covered with a 60 days Money Back Guarantee and 1-Year Warranty.
Package Contains:
➤ Gift Box with 1500 Disposable Untreated Wooden Coffee Stirrers.
We Ensure You:
✓ Top Quality Products.
✓ Friendly and Fast Customer Support.
✓ 1-Year Warranty and 60 Days Money Back Guarantee.